We believe that our electric solutions will change the way
you live
Chairman
Laboraratory6
Hiroaki Nishina(仁科 浩明)
With over 30 years of career as a serial entrepreneur, advanced technology inventor, and director of NGO "Eco planet" which is headquartered in New York United Nations headquarters NO2, he is the CEO of PJP Eye.LTD. He assumed a position as a co-founder of Power Japan Plus in 2014 and acquired its battery business in June 2017. As a representative director, he also serves as a board member of two UN-approved NGOs headquartered in the United Nations headquarters in New York to support children in refugee camps and tackle global environmental issues.
President/CEO/Co-founder
CEO-Laboratory6
June Oyama
He worked as an accountant at Deloitte Touche Tohmatsu LLC. He is a Certified Public Accountant and a member of the Japan Certified Public Accountants Association. He engaged in legal audits and IPO support work based on the listed company's Financial Instruments and Exchange Act. He also was involved in actual IPO and gained experience.
In addition, he opened a company and has experienced advisory on internal control and business flow within the company. He has consulted on accounting, finance, and tax, and has been incubating early-stage companies. In 2017, he assumed the post of Managing Director of PJPEye Co., Ltd.
Chief Intelligence Officer
Laboratory6
Inketsu Okina
He graduated from the University of Southern California with a degree in business administration, aiming to improve the condition of the world.
After graduation, he operated Tokyo Express, a trade business between Japan and America. he has succeeded in automating most operations and created a system that can sell things almost automatically.
Later, he served as the managing director of ALMA Group, a financial trading management company that performs manual and automatic trading of stocks, cryptocurrency, and forex. He has personal business experience in product sales, investor placement, STO regulation proposals, real estate and corporate consulting. Appointed as a Director of Laboratory6 Inc. in 2019
COO
Laboratory6
Satoshi Ono
Ono has worked for an office equipment manufacturer for 20 years. During that time spent 8 years in the United States, overseeing the supply chain in North and South America. After returning to Japan, he made use of his experience and achieve results in general operation reforms at foreign medical equipment / POS / ATM manufacturers and marketing research firms.
CEO
Lab6 Inc.
JT Benavides Danckers
After founding his first company, Kare Kase, while still in school, JT has ran and directed numerous companies including, Poviard Inc, a family office investing in Real Estate and technology. JT serves as CEO and Board of Directors of Lab6 US, a PJP company.
Executive Director
Laboratory6
Shinichi Horikiri
Horikiri worked for an automobile parts manufacturer for 32 years and was responsible for manufacturing products combining textiles with resins and metals, purchasing materials, and managing partner factories.
After that, he was engaged in sales for automakers.
Since then, he has overseen the development, manufacturing, purchasing, and sales departments and has contributed to business expansion.
​
Responsible for production coordination and quality control with overseas factories in China, Thailand, Vietnam, and Korea. In China, a local sales corporation was established as a joint venture with a local company and assumed the position of general manager. Established local parts supply to Japanese automakers, and achieved results in sales and production management.
​
In Japan, the company has received an order for manufacturing support for textile products using the Web. By distributing production lines at domestic and overseas factories, the company has contributed to the commercialization of textile products in a wide variety of industries such as electrical appliances, apparel, and automobiles.
Cambrian Within

to realize a sustainable world.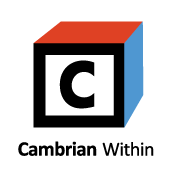 Cambrian battery has been developed by Kyushu University in Japan. Kyushu University is a national university in Fukuoka, Japan. Also, this battery is applied to commercial products by PJP Eye. Ltd. (http://www.pjpeye.tokyo/Home) and it gives a company called Laboratory6 to sell the products to the market around the world.